Shopping Cart
Your Cart is Empty
There was an error with PayPal
Click here to try again
Thank you for your business!
You should be receiving an order confirmation from Paypal shortly.
Exit Shopping Cart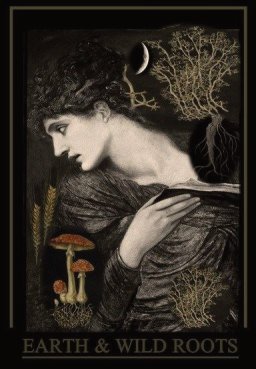 What exactly is this scent all about?  I will do my best to explain scent and concept behind the making of this new perfume.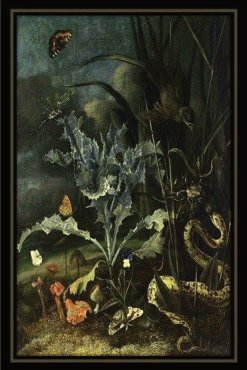 It is a barefoot walk in the grass or woods and feeling the damp cool earth beneath your feet, it is to dig your toes into the ground to release to wooded, foliage scent of soil that mix in the air with nearby wild mushrooms and herbs of the season or to lay upon the earth as if you are one with the all the roots, creatures and other unseen living things beneath you.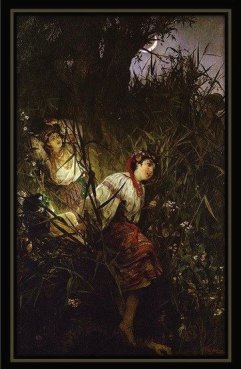 It is all this and yet a bit more as it also represents your deep roots of  ancestry and traditions, where you came from . The strong and bold hearted that through obstacles and darkness one will always find their way somehow to the light of life. It is experiences though sweet and strange, joyful or bitter that will stay with you deep rooted in your soul forever while on this earth.  A unique scent that I hope will bring the feeling of empowerment to those who wear it as well as the strong desire to run barefoot upon the ground finding their sense of wonder in nature again. An urge I experienced quite a few times while testing and creating this now beloved perfume out ;)
~Nina .
"From these wild roots I shall grow. With feet firmly planted I shall twist my way through life's darkness until I reach the light of the heavenly sky."

A dark foliage and fig scent touched by earthen mushrooms, spirited herbal mint and light musk like powders. A blend created with mushroom,tonka bean,vanilla,oakmoss absolutes,orris root and agarwood co2's,fig fruit extract, myrrh resin ,essential oils of peppermint,ambrette seed,cedarwood,amyris, infused in ground organic figs, mushrooms,tonka beans, vanilla beans, mint leaves and cedarwood.
/