Shopping Cart
Your Cart is Empty
There was an error with PayPal
Click here to try again
Thank you for your business!
You should be receiving an order confirmation from Paypal shortly.
Exit Shopping Cart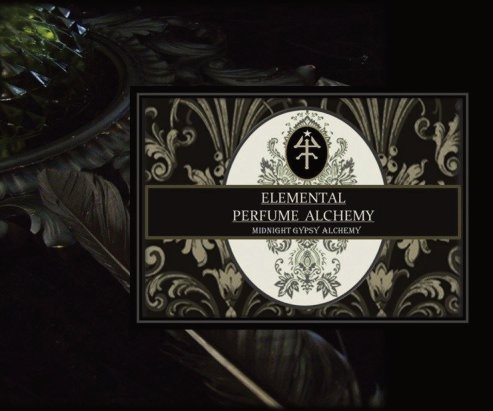 So what have I been up to?  Oh, just spending time calling the elements is all ;)   
 This project began  about two years ago and have been slowly  working on it as time allows. It has finally come together and in the next two weeks this line of elemental perfumes will be set to release along with an elemental candle set as well . Pictures and labeling are in the final stages, so plans for release are for the week before the Summer Solstice .
 I have been very particular about these scents and have not been so quick to create them as I wanted them to be unique, giving them Spanish names for each element, which is different from what you normally would see from those who have similar collections.   Also to allow myself time and venture into testing different types of  resins. Resins I have not used before and  that not only had a harmonious aroma with my chosen oils and herbs to be first a "perfume" but important  that they would also correspond  traditionally  to the  elements for those who chose to use them  in workings. Blends that would not only be used to scent the body but invoke the actual scent of each element based on my own memory recall.  This was  tricky to balance both concepts and at times a frustrating process scratching off many scent accord groupings as I went and starting over and over, but I can say I am finally satisfied with my interpretation of each elemental scent. After all what does water smell like ...or air?  Everyone has a different olfactory recall for each I know, but I feel confident that the blends I have created will still indeed take you to the place where your senses can celebrate the beloved elements of Earth, Air, Fire and Water. I can't  wait to release these ! :)
/