Shopping Cart
Your Cart is Empty
There was an error with PayPal
Click here to try again
Thank you for your business!
You should be receiving an order confirmation from Paypal shortly.
Exit Shopping Cart
| | |
| --- | --- |
| Posted on January 3, 2014 at 3:57 PM | |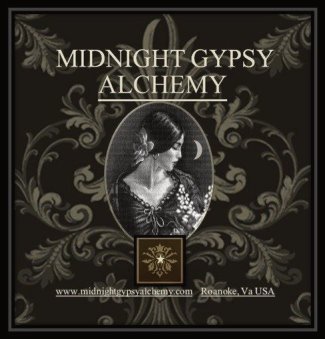 Life for me has finally settled down and I can again breathe the air of new ideas and creativity once more. My thoughts are alive and full of the  zest and wonderment they had before pregnancy and I do so very much look forward to sharing with you what is to evolve from my scented world in the months to come:)
A new year and a fresh start indeed as I introduce a new logo and look for the shop and product labels, as well as a much needed update to my pictures. This new look will slowly be replacing the old one on the website and Etsy shop in the next week. I found a new face for MGA as seen in the picture above , she represents my work and branding much better and I absolutely love it !
Lotions and candles have been added back and are now available again for sale here and the Etsy shop and bath salts will return soon as well more toward the end of the month as I am giving those a packaging and product face lift as well. Sadly, powders and soaps with not return, I plan to discontinue those permanently. After much deliberation I found these are too costly to make for the price I sell them at in supplies, time, and amount of oils it takes to create them so they will not return. Keeping my product line and stock of materials simple allows me process orders much more quickly giving a turn around time of  3-5days instead of 8-10 going on 15 days in some cases. A new year's resolution I am pushing myself to fulfill for 2014 ....faster turn around time :)
In the works are the Valentine scents, out by the end of next week available until the end of February. Returning is the sensual favorite "Love Alchemy" along with two new seasonal scents in which the good old romantic box of chocolates played the inspiration for.
An addition of a new style of locket is underway which will be released as soon as stock in supplies for it is secured from the new supplier I have found for these. Moving into Spring and Summer there will be an introduction of 5 new scents in a collection that is still in the works involving Alchemy and the Elements...more to come on that as this project progresses.
So see much going on here at MGA and glad to be back to my old gypsy self ;)
Categories: None
/