Shopping Cart
Your Cart is Empty
There was an error with PayPal
Click here to try again
Thank you for your business!
You should be receiving an order confirmation from Paypal shortly.
Exit Shopping Cart
| | |
| --- | --- |
| Posted on March 30, 2016 at 11:43 AM | |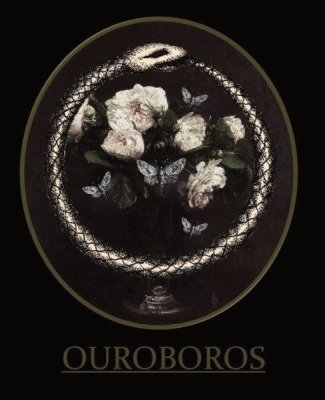 I did not know which route to go with this one as all I knew is that I wanted  the main focus to be thyme, not only for the unique aromatic properties of fresh thyme  but also that  it was fitting as what I was  creating was to embody a sense of  time. So from there on I worked around that note adding my favorite olfactory fragrances and materials that signified personally to me  the essence of youth, love, strength and bits of  nostalgia.  A blend to capture  my spirit, where I  have been, where I am to journey next and a bit of  something of the unknown. 
   Many formulas and names for this one evolved, many indeed. Until one day  it came to me  that for many months I had been seeing this Ouroboros symbol  around  a lot. So much that I  began to think it was just not coincidental  and should not be ignored . An ancient alchemy symbol  that signifies  the end of a cycle and the beginning of another.  It represents eternity,  infinity and renewal,  cyclical transformation and the creation of life through death. I found this to be fabulous and most fitting to this stage of my life. On April 11th I will be turning 40 and so this marks the end  of what to me  is one part of the cycle in my life and so begins new one. No longer so youthful  but much wiser and worldly,but not yet the stage of the beautiful crone either ...and so the cycle continues and this gypsy woman journeys on.  A new beginning which I thoroughly embrace with open arms, mind and heart. To celebrate this milestone I had in the works for about a year  this blend that was to be very personal and unique in composition of notes  and experimenting with  more than just a few accords; which was a welcomed challenge for me. So indeed it is finally complete and to be released April, 11th  and perfectly named none other than  "OUROBOROS".
Categories: None
/