Shopping Cart
Your Cart is Empty
There was an error with PayPal
Click here to try again
Thank you for your business!
You should be receiving an order confirmation from Paypal shortly.
Exit Shopping Cart
| | |
| --- | --- |
| Posted on April 11, 2016 at 3:34 PM | |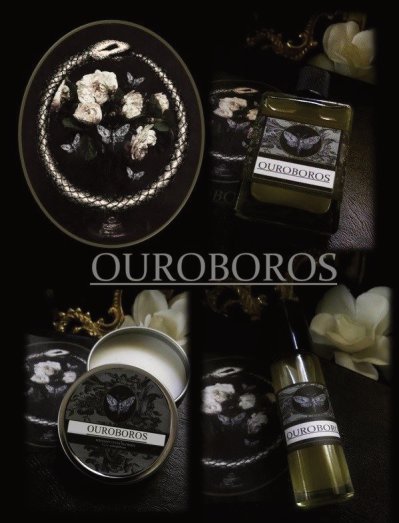 "It is not the end but the beginning of new, a rebirth with new eyes to better see the light within you."
 A fragrance created in honor of my 40th birthday that is a celebration of the cycle of life with selected scents that capture the essence of time, memories, nature and love only found within a gypsy's heart. 
This is a blend that much though went into and every ingredients and material  added I had a deep love and connection for so therefore all played an important role in creating something that was special and personal to me .
 I started with thyme, I found the duality of this fitting that represented the time in my life of years gone by and yet to be, French lavender for my love of growing and harvesting fresh lavender in my herb garden and how therapeutic it is for me to work with and simply inhale its magick. Next was Creosote which smells of the rains in Texas as child ,  peach notes made up of peach and apricot fruit extracts, grapefruit , orange blossom, and osmanthus absolute, which altogether created the peach accord I was  going for that again a child hood memory of the many summers I spent at my grandmothers  picking peaches the backyard. Orris absolute, cedarwood for the earthy and root notes that make up my olfactory senses of walks in the forest, the smell of trees and  bare feet on the damp earth. Labdanum is my absolute favorite for its dark rich resin amber notes I am so fond of working with and wearing simply on its own which to me invokes of the sense of ancient resins  and mysticism .
 All of this patiently and lovingly infused in handcrafted extracts and tinctures of creosote leaves, orange peels, peach fruit, thyme herbs and lavender flowers to create the end result of a grand and fabulous, magickal fragrance near and dear to my gypsy heart. 
Here is to 40 or more wonderful years of love, life and journeys yet to come on this beautiful earth!
Categories: None
/